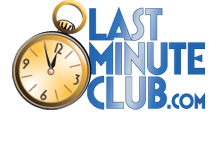 Flight Deals
Last Minute
Package Deals
Flights & Charters
The Last Minute Club has access to thousands of daily flights form the world's major charter and scheduled airlines to get you where you want to go at a price that won't break the bank.

Europe, USA, Caribbean or even just a visit right here in Canada, the Last Minute Club will help get you there.
Unlike other on-line travel agencies, we won't leave you wondering, once you've booked, if your booking has actually been made. One of our Travel Specialist will be in touch to confirm your booking and answer any of your questions.
Anyone can book on our Website but our members save big time and, not only that, they have access to lots of other great value.